Road to Regathering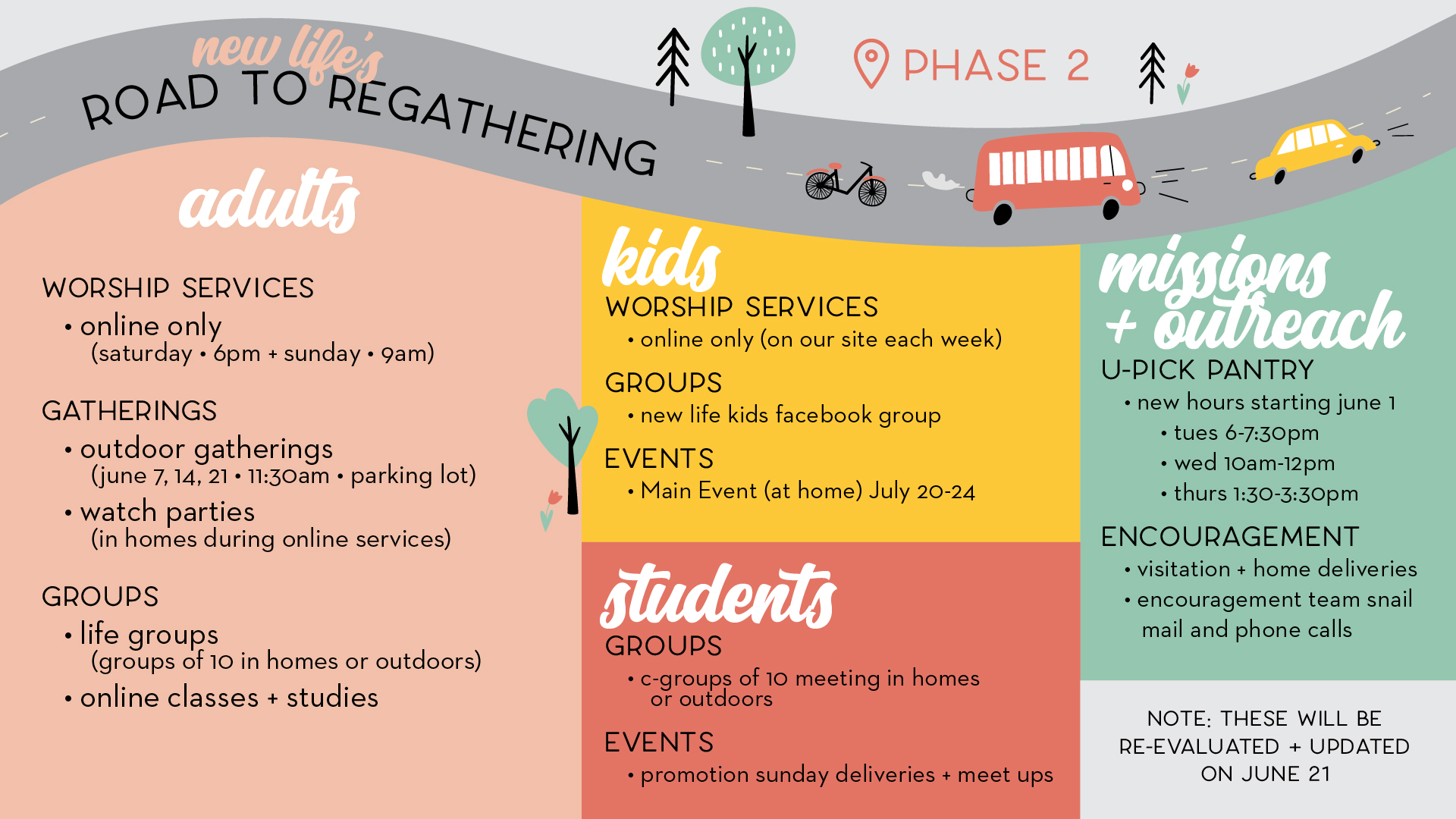 We are working on our plans to regather at New Life.
For all the details check out this link:

ALL SERVICES WILL CONTINUE ONLINE • Saturday 6pM & Sunday 9aM & 11AM
Click below to join us online during our service times., or view the most recent videos on our YouTube channel.



We need each other more than ever. Even though we must physically isolate ourselves, if we allow ourselves to be socially and spiritually isolated, that can have a detrimental effect on our mental health. We encourage you… REACH OUT to your community, to your family, to your life group and ministry teams. We truly are in this together.