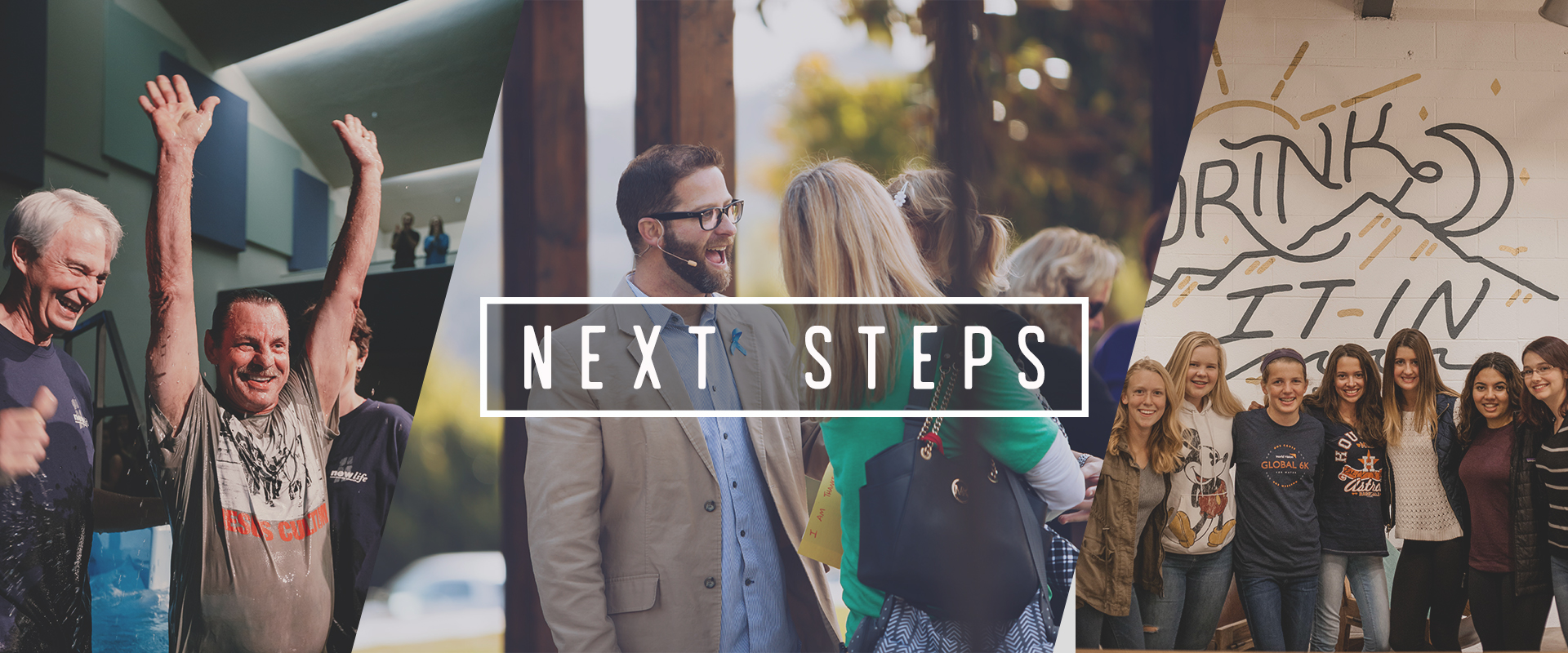 No matter where you're at in your spiritual journey, we all have a next step. It is our hope and prayer that you would keep moving forward and connect beyond the weekend service. If you are somewhat new to faith and/or New Life here are a couple of next step suggestions.

Baptism is an outward symbol of an internal commitment, much like a wedding ring. It is a chance to "go public" with your faith. If you've decided to follow Jesus, but haven't yet been baptized, we would LOVE to celebrate with you!


If you spend any time at New Life, you will come to know that we are all about authentic community! We say it a lot, but we truly believe that greater transformation happens in circles than in rows, meaning, if you want to see some lasting change and growth in your life, you need to find some like-minded people to connect with on a deeper level. At New Life we have all sorts of groups! From small groups that meet in homes, to groups for moms, married couple, women, men, young adults…you name it! No matter how you connect, we pray you will find meaningful relationships here! You weren't created to do life alone…you were CREATED for community!
Check out open groups