Thank you so much for your partnership! Your generosity makes it possible for us to serve the community through ministries such as the New Life U-Pick Pantry, our exploding youth ministry, and outreach events like Fall Fest and Main Event. We pray you are blessed through the act of opening your hands and selflessly loving others in tangible ways!

Online GIVING • THE NEW WAY
We are really excited to introduce a change in our giving platform! We will be using Pushpay for your tithes, offerings, and special gifts! This new platform will provide a much better integration with our software and provide a streamlined process for everyone. To transition from our current platform to Pushpay you can give a new gift by hitting the button below. As you do, your new account will be set up in the Pushpay platform. You can give a one-time gift, as well as set up recurring giving.
GIVING THE OLD WAY
Until we complete the transition to our new giving platform you are still welcome to use the current giving platform (Subsplash) with the "Old Way of Giving" link below. It is our goal to complete this transition by Nov 15, 2023, so we need your help to move your current online giving to the new platform. It's a simple process that will take no more than a few minutes.  When you are ready to move to the new platform, use the "New Giving" button above.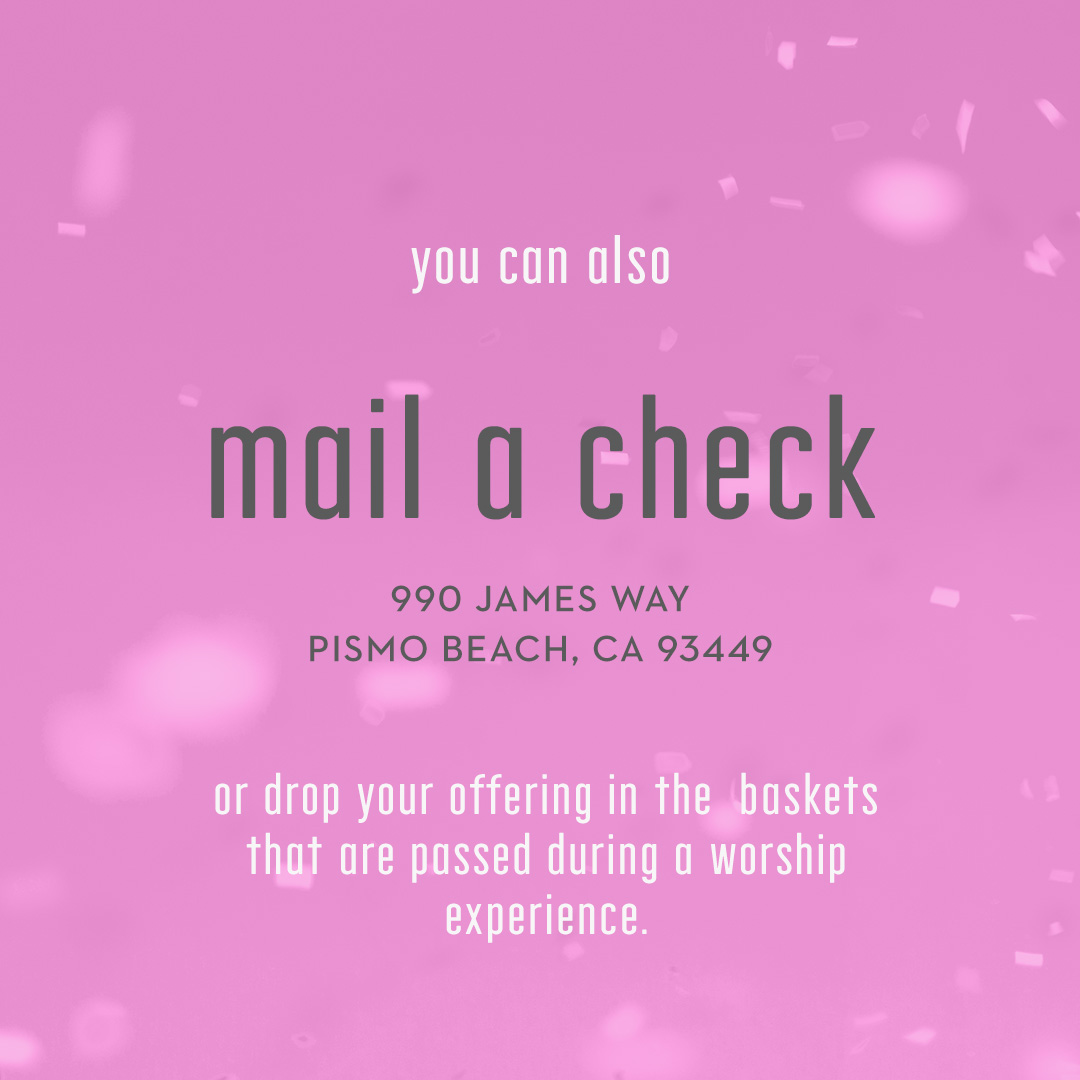 990 JAMES WAY
PISMO BEACH, CA 93449