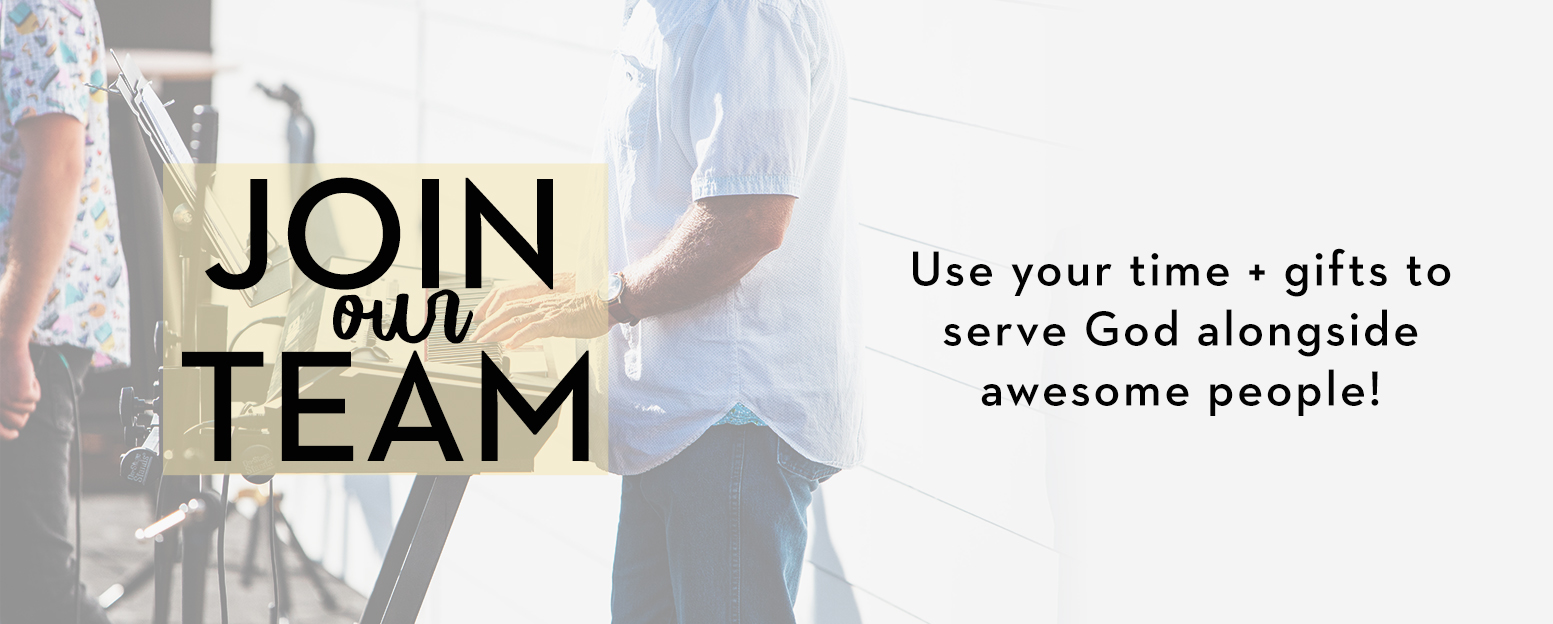 KIDS + Students TEAM
• Serve the next generation and make an impact on the lives of youth!
EMAIL DANA FOR KIDS
.
EMAIL PHIL FOR STUDENTS
WORSHIP + Tech TEAM
• We are specifically looking to add some drummers, bass players, keyboardists, and electric guitarists.
• Serve with our tech team behind the scenes to help make the magic happen!
EMAIL NICK
Prayer TEAM
• Pray with people after weekend services as well as intercede for others during the week.
EMAIL NICK
First Impressions
• Help others feel welcomed and help them find where they want to go…literally and metaphorically. (wink.) Teams include ushers, greeters, welcome team, coffee team + more!
EMAIL JOANNA
Encouragement Team
• Help brighten others day by writing cards, making deliveries, cooking, baking, making phone calls, and more!
EMAIL JOANNA
Pantry Team + Local Community outreach
• Serve our community by volunteering in our U-Pick Pantry. We are specifically looking for people who can use their muscles for the Kingdom of God! Help us unload shipments and lift boxes.
• Bring hope to kids on the Central Coast by making dolls and stuffed animals for those going through a tough time. We deliver these handmade gifts to kids in the hospital, foster care, and others who could use a little love.
• Join the blanket ministry to use your gifts of sewing, knitting, crocheting, etc. We deliver our creations to new babies, hospitals, and other outreach ministries.
• We have care ministries that reach out to our elderly, sick, and homebound through visitation ministries.
EMAIL KARRIE
King's Crew
• Come to the church on Wednesdays at 8:30am and help beautify our campus as well as build some cool things for the Lord!
EMAIL KEVIN