updated 4-02-20
CHURCH FAMILY,
We know these are strange times. We have been praying fervently and we hope you have been too. Things are changing quickly and we are doing everything we can to learn how we can adapt in order to continue to provide support, community, guidance, and wisdom while also taking all precautions to protect the vulnerable. Below you'll see some updates to the ways we are conducting ministry. There are a lot of things we don't know right now…but what we DO know, is that church is not a building and we as a church will CONTINUE to do the ministry God has called us too. We also KNOW that this is not bigger than our God. And as our little kiddos learned over the summer at Main Event…NOTHING IS IMPOSSIBLE FOR OUR GOD.

HOLY WEEK ACTIVITIES
As the "stay at home" order has been extended through the end of April, we will be celebrating  Holy Week with online activities.
We invite you to join us –
Tuesday, April 7 @ 7 pm for a study of Jesus's last supper in our online Bible Study led by Pastor Jared Moine.  more info
Thursday evening April 9 @ 6:00pm Pastor Dave Vasquez will trace the events of passion week in Jerusalem with photos, maps and Google Earth. more info
Friday, April 10 @ 6pm. We will have a very special "live" Good Friday communion service. Join us on Facebook + YouTube #newlifepismo or newlifepismo.com/goodfriday
Easter Day services on April 12 streamed at 9 am and 11 am ( not on Saturday night).

ALL SERVICES WILL BE ONLINE ONLY
We will be gathering ONLINE ONLY  at least through the end of April.  But we will have a live service format Saturday 6pm (not on 4/11), and Sunday 9am and 11am. Following the 11am worship time the service will remain available on our website and on YouTube #newlifepismo. We hope you will choose to join us during one of our service times from the comfort of your living room! And we will also be posting a midweek worship break on our YouTube Channel #NewLifePismo. Pause, take a breath and center your hearts on Jesus.
KIDS!
We will also continue to provide some online Kids' Church resources on the "watch live" link below! What a great opportunity to invest in your kids! Parents of second thru sixth graders, watch your email for an invitation to zoom meetings for your kids' Sunday School class happening each weekend while we are under stay at home orders. There is also a weekly challenge being posted. So check it out and take the challenge.

NO GATHERINGS ON CAMPUS
With the current "shelter in place" orders in effect, I'm sure you can understand that we've suspended all gatherings, groups, and classes on our campus until the order is lifted. Then we will be taking a week by week approach as we continue to seek God's direction and listen to wise counsel. We will be diligent to keep you informed. Keep an eye out for more information through your email, by downloading our New Life Pismo app, and your social media platforms in the coming days.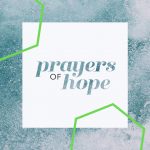 We know that navigating a season of uncertainty is no easy feat. We believe that a commitment to prayer at this time from people throughout all our great local churches is what is going to usher in God's mighty movement. So our local pastors have come together to provide some prayer resources for you so we can all be praying in unity throughout this crazy season.
DOWNLOAD PRAYER GUIDE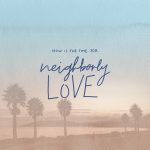 We find ourselves in an unexpected season. However, we believe some of God's greatest movements have always happened during some of the most unlikely moments. We believe God is going to unleash the power of His care, love, and kindness during this unforeseen time. We are still trying to work out how to carry this out under the current order.   LEARN MORE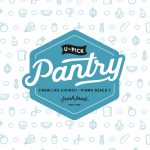 We are doing everything we can to keep our Pantry open as regulations are rapidly changing. Right now we've moved to a drive-up Pantry service in order to maintain social distancing standards. Donations will only be able to be received DURING Pantry hours. Large donations may be able to be picked up by appointment.
PLEASE CONTACT US  •. PANTRY INFO + HOURS


Everything we have is the Lord's. Giving to the community and to the church are acts of worship as we distribute His resources to those who are in need.
They are an outflow of love and honor to God as we submit to Him through gifts.
Though the church campus is closed over the next few weeks, please continue your faithful generosity by giving online. If you have never set up online giving, there's no better time than now! You may also mail a check to our offices, but it's probably unwise to stop by.
Our church family is continuing to work hard during this difficult time and God is making an impact on the community through New Life. Thank you for your faithful giving.
Use the link below or text "give" to 805 979-2003.

We need each other more than ever. Even though we are needing to physically isolate ourselves, if we allow ourselves to be socially and spiritually isolated, that can have a detrimental effect on our mental health. We encourage you… REACH OUT to your community, to your family, to your life group and ministry teams. We truly are in this together. Below you'll see some tools and suggestions for how to "gather" at this time.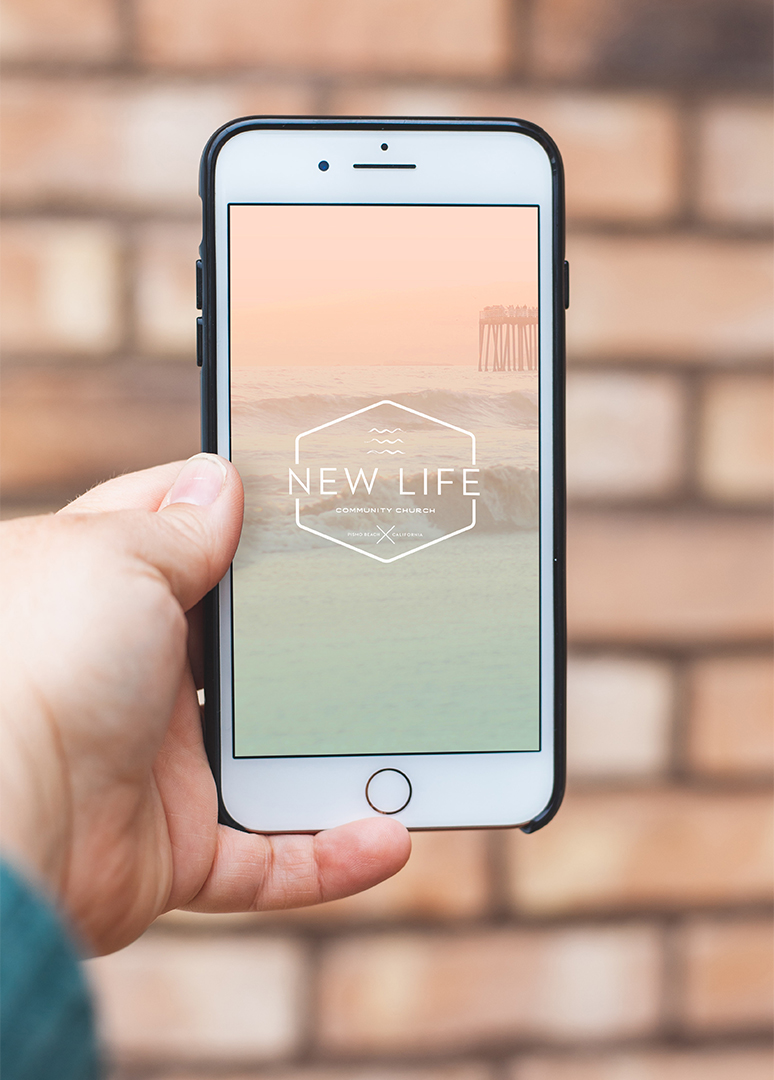 CONNECT THROUGH FACETIME
FaceTime is one option for those with Apple devices (iPhones or iPads) When you're on a FaceTime call, you can add more people to the call (up to a maximum of 32 other people) even if you didn't start the call.
CONNECT THROUGH ZOOM
Zoom Meeting is an option for all types of devices. With a basic (free) Zoom account you can meet for up to 40 minutes with 3-100 people. Many of our groups and classes will be held using Zoom.
We've set up a webpage to help you through the steps to set up FaceTime and/or Zoom. Click below to get started!

Obviously, no classes or groups will be meeting on campus for the next few weeks. We are working on some cool online options for our community to grow together as well as some resources to help you grow on your own. We find ourselves in a unique situation with a lot more time on our hands. Let's use that time to invest in our relationship with God as well as our families! God is going to work in mighty ways with so many distractions eliminated from our daily lives!
COFFEE WITH PASTOR DAVID
Coffee with Pastor David will happen each Friday at 9am. This time is designed to connect with Pastor David and each other during this unprecedented season. The topic of conversation will shift from week to week but we hope you leave each session encouraged and inspired. So, grab your tea, coffee, or Kombucha, settle into a comfy seat, and log onto zoom as we spend a few minutes each Friday living fully alive in Jesus.
FRIDAYS • 9am • ZOOM
REGISTER
ONLINE BIBLE STUDY
What a unique time we find ourselves in! Let's not give up meeting together and jumping into God's Word together! Each week we'll meet on Zoom and be led in a Bible Study by Pastor Jared and other New Life leaders. You'll also get a chance to connect with other New Lifers in breakout groups. If you've never connected to a circle at New Life, now's a great time to get plugged in! Fill out the quick form below and we'll email you the link and meeting ID so you can jump on with us each week.
TUESDAYS • 7pm • ZOOM
MAKING THE BIBLE COME ALIVE CLASS – ONLINE
If you've ever wanted to learn more about the story of God and where it physically took place, join us for this hands-on and interactive class to help make the Bible come alive in your life in new and greater ways. All sessions taught by Pastor Dave Vasquez.
THURSDAYS • 6-7:30pm • ZOOM
REGISTER
CRASH COURSE
Our March Crash Course dates didn't happen in person, but we have worked out some online sessions for you. If you haven't completed Crash Course or would like to start, send Jared  an email at Jared.moine@newlifepismo.com and what session you would like to take, and I'll send it to you electronically.