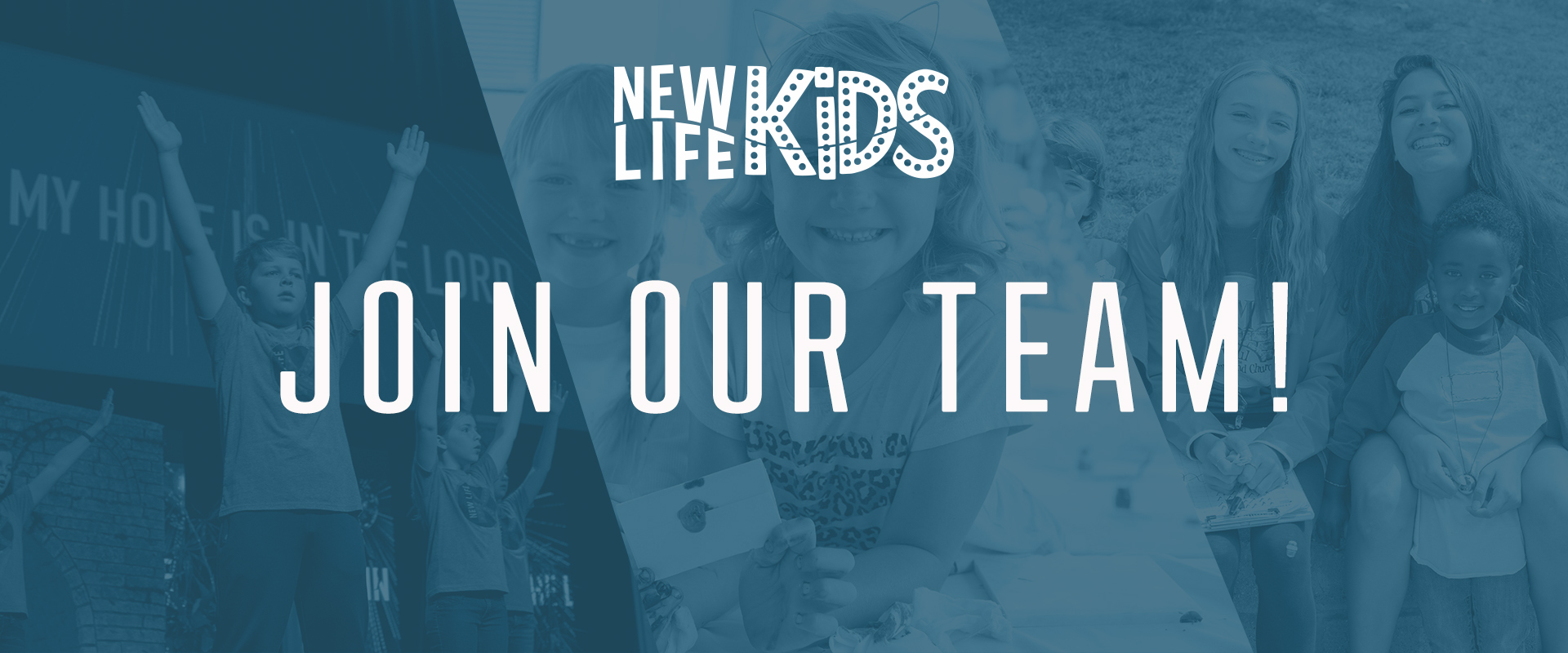 It is so rewarding to watch kids come alive learning about Jesus, but even more rewarding is that we get to play a role in that! We will train you and give you all the tools you need to make an eternal difference for the Kingdom of God…and have a lot of fun while doing it!
During Covid19 restrictions we may be making changes from week to week. Please check our Covid19 page for the latest news on what to expect at New Life.
Ways to Serve:
Small Group Leader:
Invest in our Sunday school classrooms by greeting kids, remembering their names, welcoming them into the prepared activities, and helping them connect with each other and the Bible.
Creative Team member
Work alongside our team to create a fun and interactive large group for elementary students with thoughtful ice breakers, fun games, playful skits, attractive stage set, and upbeat music. You'll help bring the lesson to life!
Paid Child Care worker
We are looking for caring people to hold infants, entertain two-year-olds, and assist three to five-year-olds in engaging centers and exciting activities. Weekend + weekday opportunities.
Behind the scenes
Have a little time to spare but don't care to work directly with kids? Provide some time getting rooms and activities prepared for Sunday School or materials put away from the weekend.
Special events
Build relationships with kiddos and have a blast doing it, by being a counselor at one of our week-long summer events: Hume Lake Summer Camp, and Vacation Bible School. We also have opportunities to serve at various fun events for kids throughout the year, like Fall Fest.
QUESTIONS: Contact New Life Kids