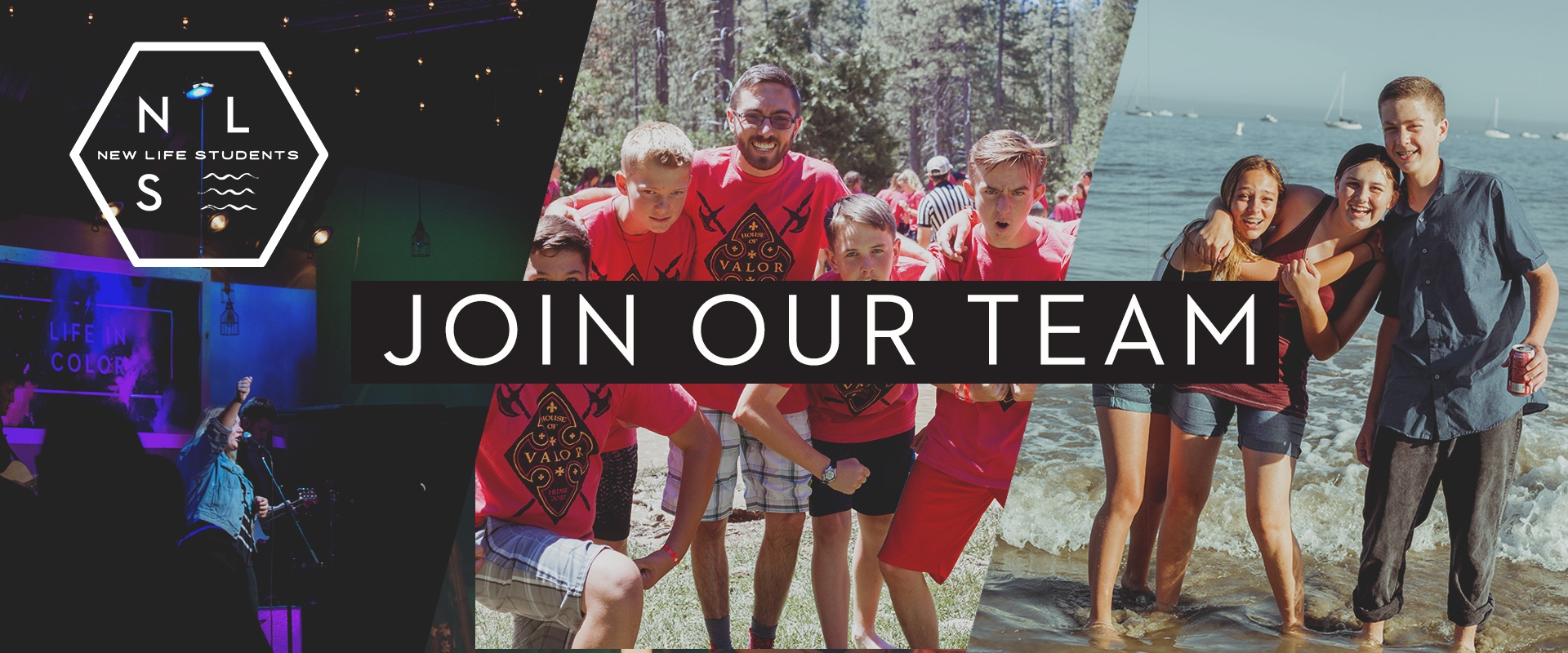 It is awesome watching junior high and high school students come alive in Christ, serve their communities, and learn to honor God each day. Even more exciting is that we get to play a role in that! Investing in the lives of students is one of the most fulfilling, meaningful, and fun ways you can use your time and talents to serve God!
Ways to serve:
During Covid19 restrictions we may be making changes from week to week. Please check our Covid19 page for the latest news on what to expect at New Life.
Worship service Leader:
Help our large group services feel small by greeting students, remembering names, playing games, and helping connect students to others.
Small Group Leader
Invest in a consistent group of about 5-10 students weekly in homes. Teach the Bible, lead discussions, and pray for them. We provide curriculum and training.
Special events
Serve at events throughout the year in many different ways. Help set up, handle check-in, security, hospitality, clean up, etc.
Behind the scenes
Want to help impact the lives of teenagers without actually smelling them? (just kidding) Provide some administrative office support!
QUESTIONS: Contact the Student Ministries Team