We can't wait to see you! We are confident that God is going to work in people's lives through every stage of regathering! Below you'll see more information on what we are offering for groups, services, gatherings, and events for each age groups during the current stage. Thank you for your continued grace and support as we navigate these uncharted waters!

WORSHIP SERVICES
• ONLINE WORSHIP SERVICES. We will stream them on Sundays at 9 & 11:30am. You can watch on our website, YouTube channel, or Facebook Page.
WATCH ON WEB
WATCH ON YOUTUBE
WATCH ON FACEBOOK
Gatherings
• INDOOR/OUTDOOR GATHERINGS. As we take these new steps towards regular indoor services we would LOVE your help and support so we can keep moving forward in a way that keeps us healthy and shows love to our community. First we ask that you read through this page to make sure you know exactly how this will all work! Second, we want you to know that we understand that this is wonky and awkward and not normal…we are right there with you! However, we are willing to put in the extra work and take the extra steps so we can continue to gather as the people of God and lift up the name of Jesus together!
indoor/outdoor services will be at 9am + 11:30am
INDOOR/OUTDOOR GATHERINGS
• WATCH PARTIES. If you aren't ready to gather with us on campus, that's totally fine! Maybe you could consider hosting or attending a watch party in a home or outdoor space. Gather with a few friends or neighbors and watch the New Life Online Worship Service together. Worship together, pray together, and start to do life together. I think you'll find that you'll start to feel a connection to the early church we'll be learning about this summer through the book of Acts.
Groups
• LIFE GROUPS. Our existing Life Groups are encouraged to start meeting together in homes or in outdoor space. Do so in whatever way you feel comfortable. We've recently sent out some best practices for meeting together during this time. If you'd like us to send you those or if you're not in a Life Group yet, but would like to get connected to one, email Jared.
EMAIL JARED
• ONLINE CLASSES + BIBLE STUDIES. We will be continuing our Coffee with the Pastor as well as re-launching our Online Bible Study going through the book of Acts. For an up-to-date list of all of our online groups, classes, and studies, click below.
ONLINE GROUPS + CLASSES
CONTACT
• You can reach our office staff by calling 805-489-3254 or email us by clicking below.  Also, if you're somewhat new to New Life and have never connected with us, click "I'm New" below and we'll contact you!
EMAIL US
I'M NEW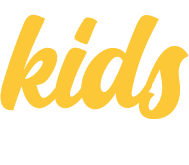 WORSHIP SERVICES
• ONLINE WORSHIP SERVICES. Our Kids Min team puts together a service for kids to watch at home each weekend. It has teaching videos, worship, and skits, as well as links for discussion questions and activities for families to help further the discussion and discipleship at home
KIDS SERVICE ONLINE
INDOOR/OUTDOOR SERVICES AND KIDS. We currently offer childcare for birth to 1st grade during our services. (Pre-registration required). Children 2nd grade and up must remain with their families during services at this time.
GROUPS
• FACEBOOK GROUP. We've started a New Life Kids Facebook Group that's linked on our New Life Facebook page. It's a closed group for parents, staff, and volunteers to connect, share tips, and provide resources to disciple their kids at home. You can request to join the group below.
KIDS FACEBOOK GROUP
EVENTS
• THE MAIN EVENT. While this year's Main Event is going to look different, it is still going to be a great time for kids to have fun and learn about Jesus. It will just be mostly from home! We've got so many fun things planned; we can't wait to show you. Stay tuned because more information and registration will open next week!
MORE INFO + REGISTRATION
CONTACT
EMAIL TRACI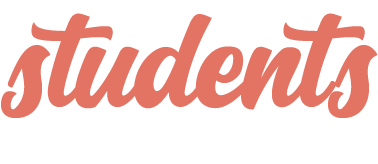 GROUPS
• C-GROUPS. Students will be meeting in homes or outdoor space in groups of 10. If you or your student aren't already involved in a C-group and would like to be a part of these gatherings, fill out the form below.
HIGH SCHOOL
JUNIOR HIGH
EVENTS
• OAKHURST SUMMER CAMP. Incoming 7th graders through graduated seniors are invited to attend our very own New Life Students Summer Camp!
JULY 29-AUGUST 2
$325 • Camp Oakhurst
CONTACT
EMAIL M'LYNN
EMAIL NOAH

U-PiCK FOOD PANTRY
• NEW HOURS. Our U-Pick Pantry will continue to serve hundreds of families and individuals each week through our drive-thru format. We will be updating our hours, effective June 1. New hours will be: Tuesdays • 6-7:30pm, Wednesdays • 10am-12pm, Thursdays • 1:30-3:30pm. For more information on the pantry as well as donation drop-offs, click below.
PANTRY INFO
• LUCIA MAR PARTNERSHIP. We will continue to partner with the Lucia Mar school district with their food distribution, providing burrito bags as well as fresh produce bags at their school lunch pick up.
NEIGHBORLY LOVE
• VISITATION + HOME DELIVERIES. We will continue our ministry those unable or uncomfortable with leaving the house, making grocery deliveries, and visiting those who are homebound.
• ENCOURAGEMENT. Our encouragement team will continue writing letters and making phone calls to tons of different people and groups!
CONTACT
If you'd like to request some help or encouragement, or you'd like to join our encouragement and delivery team, click below
NEIGHBORLY LOVE