It's that time of year again! Time to start talking about the best week of summer…The Main Event! This year the Main Event is going to look a lot different but we believe kids will still have a blast and get to know more about who Jesus is and who He created them to be! Due to COVID-19 and the continued guidelines on the gathering of LOTS of children, Main Event will be done mostly at home. While we are sad that we won't be able to see you face-to-face each day (and give your parents a break…let's be honest, this is at least 25% of the reason parents love Main Event so much) we truly believe that this is going to be an incredibly unique and fruitful time for families to have fun and deepen their faiths together!
July 20-24 • $10
registration opens June 1 • scholarships are totally available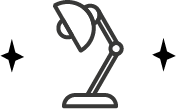 So how is this going to work?
On Sunday you will come to the church and pick up your super fun kit. We will be out front of the Kids Min office from 9am-1pm. If you are coming to one of our indoor/outdoor services, you can pick it up on your way home. (If you can't come on Sunday, we'll also be available on Monday morning from 8-10am) The kit will have the supplies for all the crafts, games, and activities for the week…plus, the best part, your Main Event t-shirt and other fun stuff! Each day will have a video for you to watch and learn about the lesson for the day and also fun worship songs for you to sing and dance to at home. Each day will also have a hands-on activity, a game to play at home, PLUS a super fun Around the Town Adventure like photo scavenger hunts and more! We can't wait to see if you can find all our clues that we hide around town! It's going to be so fun! You can do these activities as a family, or maybe team up with another family and try to solve the clues together!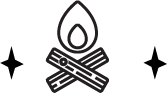 This year's theme

Each of our kiddos has a God-given light inside them and we want to teach them and encourage them to let that light shine! Our kids will learn that when we choose to shine TOGETHER we can light up our community, our towns…and the whole world! Through this journey together we'll come to understand that the best way to shine our lights for the world to see is through good choices, humility, forgiveness, and friendship. We can't wait to get started on this adventure together!
Let your Shine 
so others can see it. Then they will see the good things you do. And they will bring glory to your Father who is in heaven.
Matthew 5:16