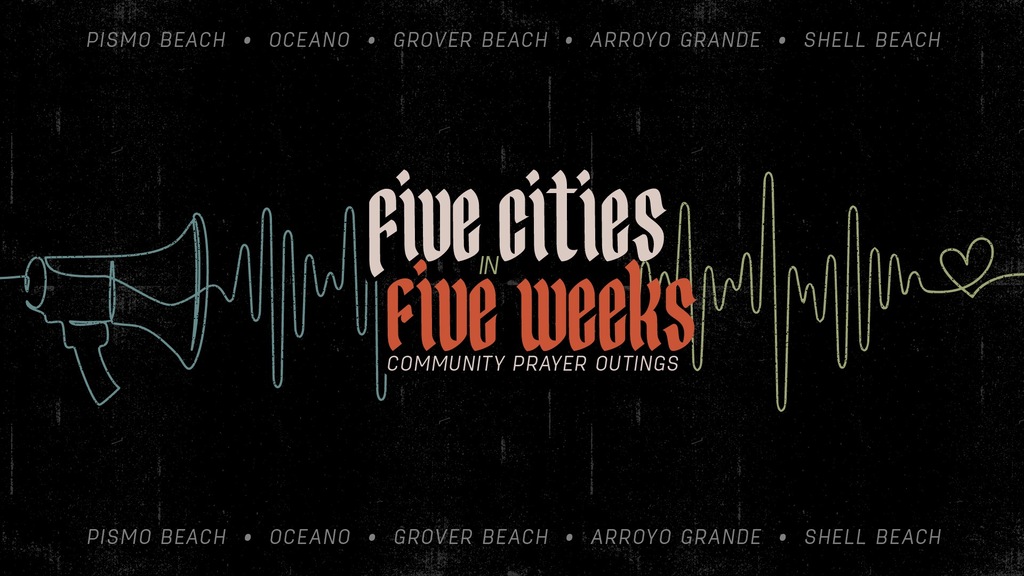 Shell Beach Community Prayer Outing
May 27, 2023 at 10:00 AM
How do we see God moving in our communities and in our neighborhoods? Have we stepped out of our "own little world" to see what is taking place – what our streets, parks, marketplaces, and infrastructures are communicating to us about our communities?
Come walk the 5 cities with friends and family to look, ask questions, learn, and pray over the places we call "home".
We guarantee your hearts will be filled with new love, appreciation, and care for these communities as we allow Holy Spirit to show us new Kingdom realities in the faces we see and the places we explore!
SHELL BEACH • Saturday, May 27 • 10am-11:30am
(MEET AT DINOSAUR CAVES PARK) 2701 PRICE ST. PISMO BEACH, CA 93449