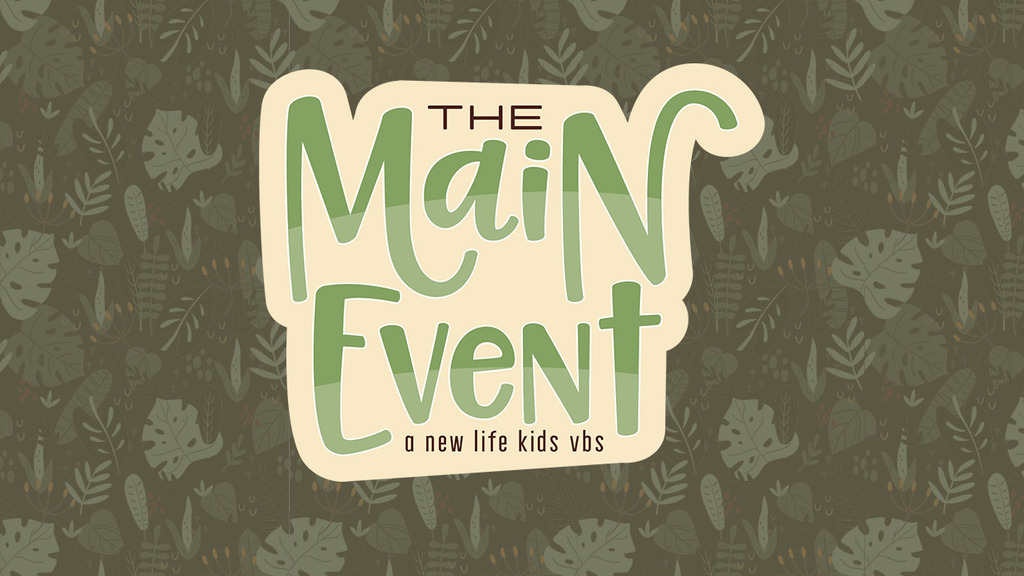 The Main Event 2021
Every day until Jul 30, 2021 from 8:30a to 11:30a
Get ready for the best week of summer! Kids entering Kindergarten-6th grade are invited to The Main Event, a VBS style day camp full of laughter, fun, learning, games, fun crafts and more! This year we'll be diving deep into the jungle to learn that God is with us wherever we go! We are so excited to offer an in-person Main Event this year! We will be all outdoors and also have some fun activities and around-the-town adventures to do at home after being on campus.
July 26-30 • 8:30-11:30am • $15*
We are looking for some fun, caring leaders to join our team this year! Serving at The Main Event is a great way to honor God, have fun, and help kids understand how deeply they are loved by a very BIG God! If you'd like to help out, click the button below. Volunteers ages high school and older are welcome!