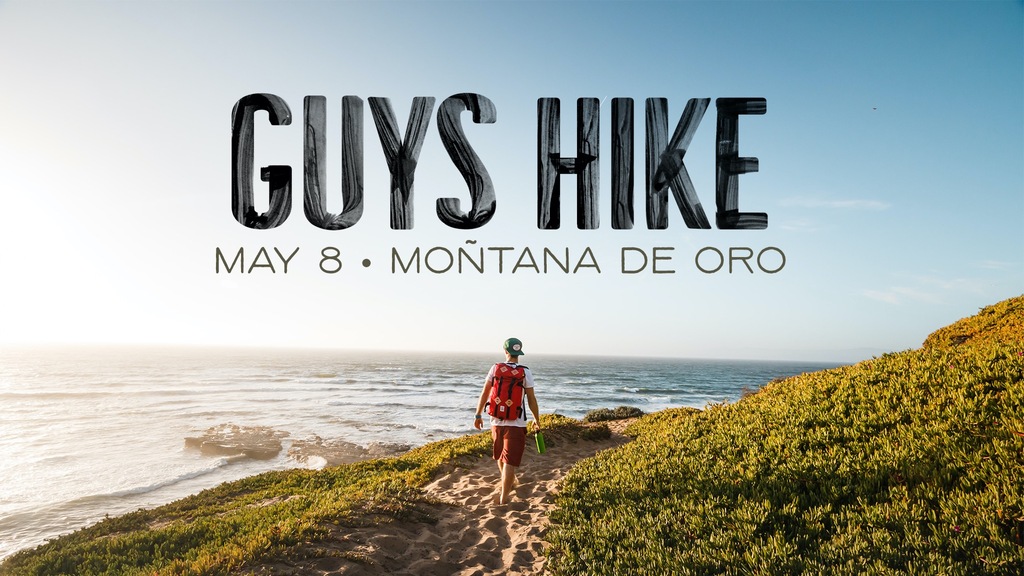 Guys' Hike
May 8, 2021 at 10:00 AM
New Life Men's Ministry invites you to join us for a moderate/easy and beautiful hike in Montana de Oro!
Saturday May 8th • 10am
We will gather at the Cliffs trailhead at 10 AM.
The hike will be on a flat trail with a distance of 3-5 miles depending upon the desires of the group that shows up. If you have never been to Montana de Oro (or it's been a while), this will introduce you to one of the most beautiful places on the central coast.
Invite a friend or two! Let's make some new connections and enjoy the morning out in God's great playground. Also, May 8th is the day before Mother's Day, so join us for a hike and after that get your Mother's Day shopping done.
QUESTIONS: Email Bruce: bruce635@yahoo.com
Directions to the trailhead:
From 101, take the Los Osos Valley Road exit to Los Osos, driving through town the road turns to the left (South) after Monarch Grove school, and the name changes to Pecho Road. Drive straight up the hill and into the state park. Directly after Spooners Cove beach the road goes uphill and past the campground and ranger station. Park where all the cars are and we'll meet at the trail head. You can look for Bruce in a Men's Ministry hat and gather there.