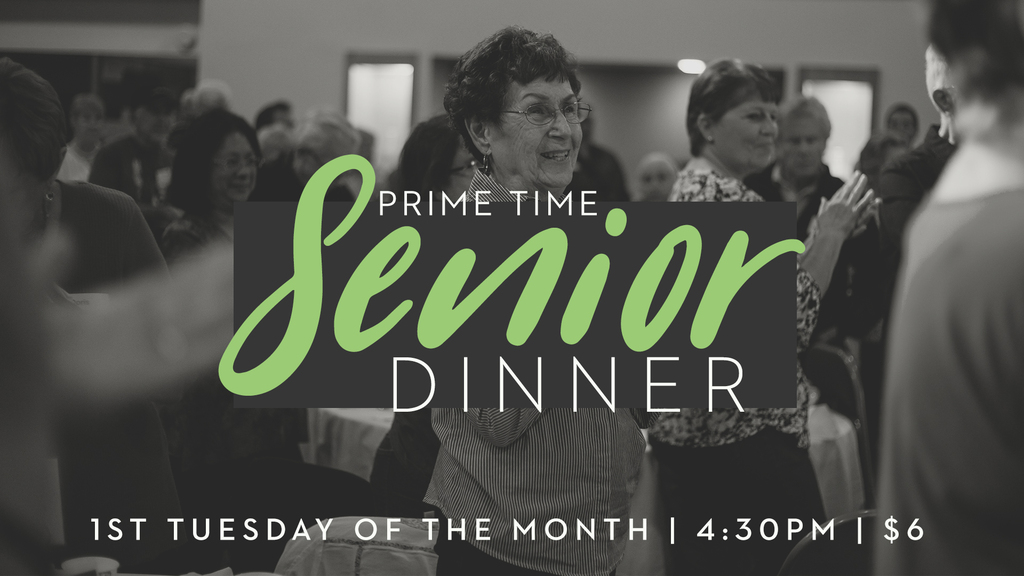 Prime Time 55+ Senior Dinner
Mar 10, 2020 at 4:30 PM
Join other senior adults for a delicious dinner and wonderful entertainment! March's dinner will be Enchantment Under the Sea theme, as we look to have a "turn back the clock" high school prom experience. What year did you graduate from high school and what was your favorite music back then? The last 30 minutes of our dinner will be a dance through the decades, as we play some tunes, with a DJ and open up the dance floor in the Life Center.
4:30pm | in the Life Center | $6
Be sure to purchase your tickets in advance; we do sell out!