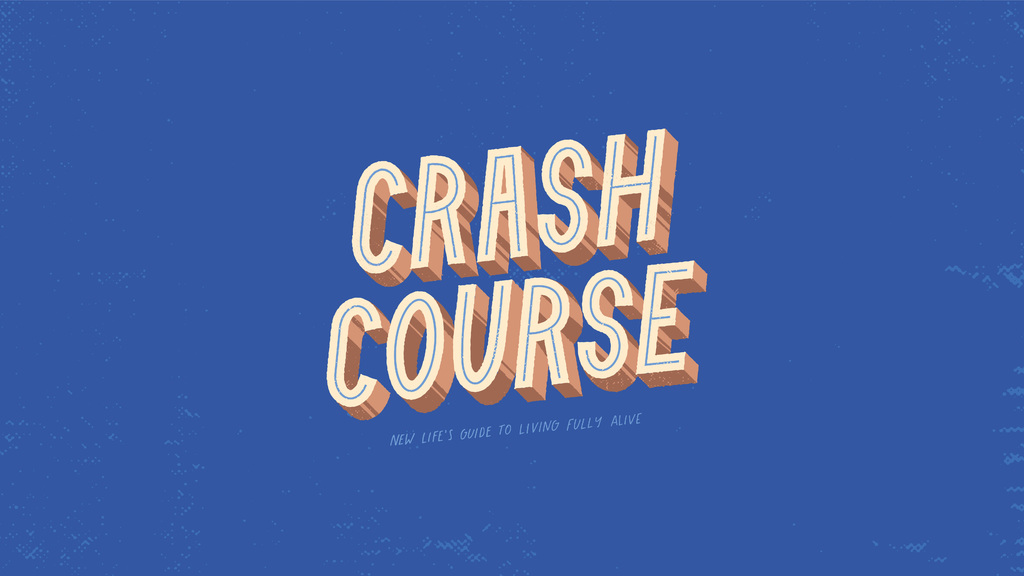 Crash Course Super Sunday
Jan 26, 2020 at 12:45 PM
A 4-session course designed to help each of us become more fully alive in Jesus
CRASH COURSE IS FOR EVERYONE! Whether you're new to the church, new to the faith, or you've been walking with Jesus for decades, (and all the places in between) we all have next steps and areas where we can learn to be more fully alive. We think Crash Course will be inspirational and meaningful for anyone willing to open their hearts more fully to Jesus and the work He wants to do in us. We pray that Crash Course would be a catalyst in your life. We intentionally called it "Crash Course" because it is our hope that it would only be the beginning of a deeper, life-long journey of discovery... walking with Christ and continually allowing Him to shape and use us. Throughout the 4 sessions, you will grow as a disciple of Christ, learn about the heartbeat of our church, and be equipped to serve + change our communities! In fact our four major goals for anyone who attends Crash Course, is that they would:
• Connect to Jesus and our New Life family in greater ways
• Map out a personal plan for being shaped by Jesus
• Discover the strengths of your purposeful design
• Launch into doing the stuff Jesus did to make a difference in this world
The DETAILS
SUPER SUNDAY
Each of the 4 sessions will run concurrently (at the same time). If you haven't begun Crash Course start with session 1, and if you missed any sessions you can continue where you left off. You will only be able to attend one session on this date but you will have additional opportunities each month to continue Crash Course.
Lunch and Childcare are provided, please register with the link provided.