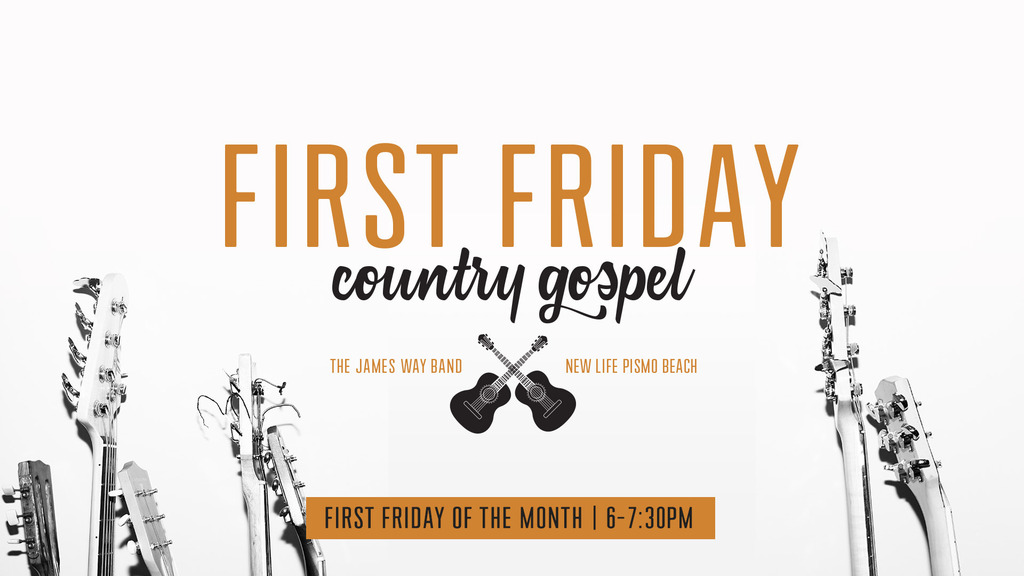 First Friday Country-Gospel Concert
Every month on the first Friday of the month until Apr 30, 2020 from 6:00p to 7:30p
Join us on the First Friday of each month from 6 to 7:30pm for the best in Classic Country and Gospel music featuring the James Way Band in Concert. Each month has a unique musical theme and is always a great time!
AUDITORIUM DOORS OPEN AT 5:30PM.
Be sure to stick around after the concert for some delicious dessert!