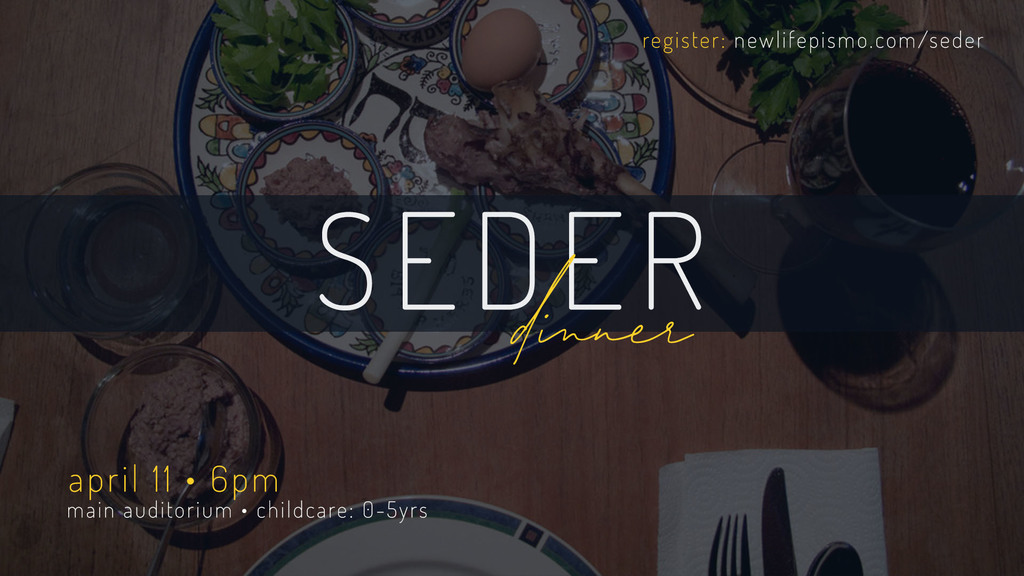 Seder
Apr 11, 2019 at 6:00 PM
Seder is the meal that Jesus and his disciples would have eaten as they celebrated Passover on the night Jesus was arrested. A Christian rabbi will be walking us through the symbolism and practices of the traditional Passover Seder to deepen our understanding of that meal and of how it points to Jesus.
Thursday, April 11 • 6pm • Main Auditorium*
childcare available for ages 0-5
*In order to accommodate more people we will be in the main auditorium serving a modified seder dinner. It is very helpful for you to RSVP by Monday, April 8th so we can have enough elements prepared in advance. Thank you!
Please note: This will not be a full dinner. It is meant to fill our souls, not our bellies.