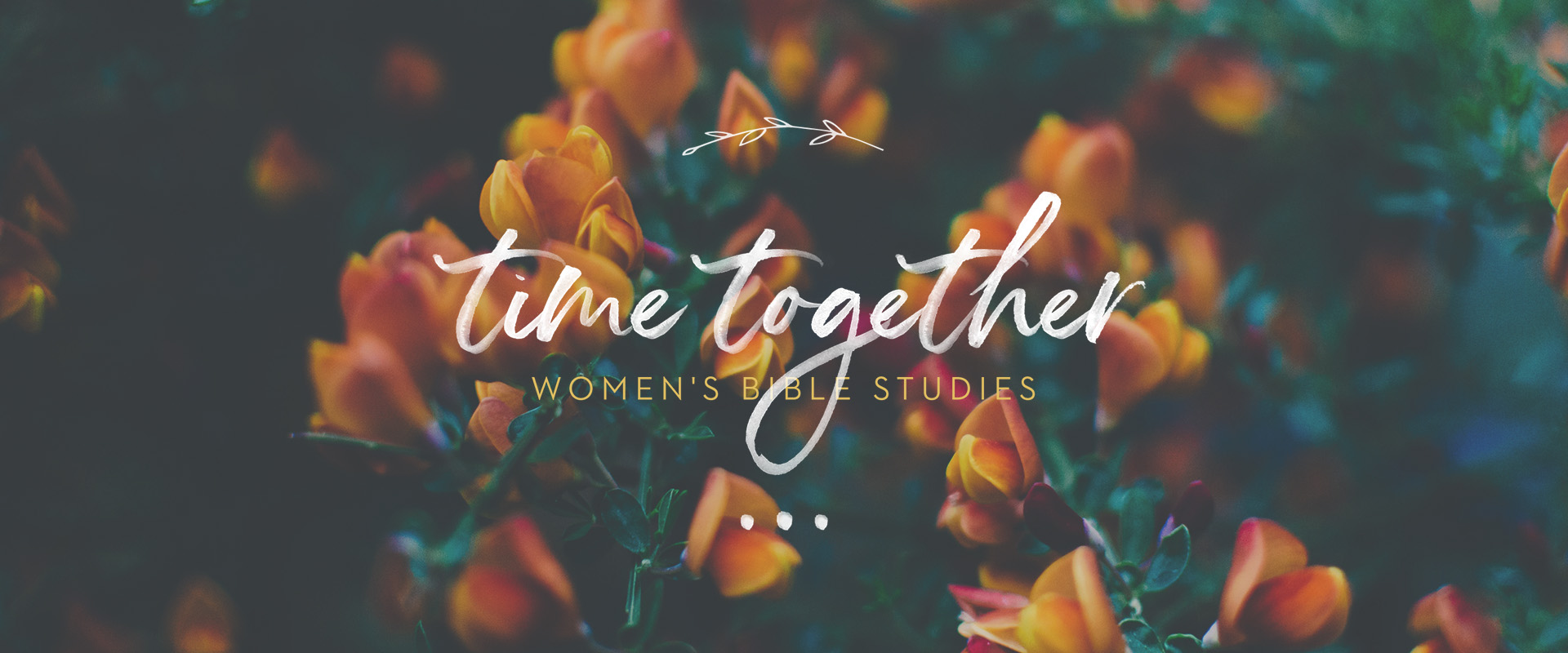 Join with other ladies to connect with each other and deepen our relationship with the Lord through studying scripture together.
WEDNESDAYS • 6pm • LIFE CENTER • starting Jan 19

OUR STUDY
Now that Faith Has Come: A Study of Galatians
by Beth and Melissa Moore
The apostle Paul didn't plan to go to Galatia. God used a physical ailment to direct him there, carrying the gospel of the Lord Jesus Christ. The relationship Paul would build with the Galatian converts―and his determination for the truth of the gospel to be preserved among them―led to one of the most passionate letters in the New Testament. Paul would not sit quietly by and let those who'd been liberated by Christ's glorious gospel submit again to a yoke of slavery. He'd send a letter with the volume turned up, calling believers to stand firm in the truth, stay bold in love, and walk by the Spirit. He'd remind them what it looked like to live for God's approval rather than human approval. The eternal words God entrusted to Paul for the churches of Galatia are as needed today as they were when the ink was still wet on the ancient pages.
Join us as Beth and Melissa Moore lead you on a 6-week excursion to Galatia to learn more about the community that inspired Paul's impassioned letter! Faced with the challenge of remaining true to the gospel of Jesus Christ instead of submitting to the yoke of slavery again, they needed to hear this message then—as we do today.
On alternate weeks we will be viewing:
Breakthrough 
by Barb Roose
Have you ever felt that being a good Christian means you've got to follow a bunch of rules and measure up?
If so, you aren't alone! In this six-week Bible study of Galatians, Barb Roose shows us that even the believers in the early church struggled to let go of rule-keeping and performance in order to embrace God's free gift of grace.
In his letter to the Galatians, Paul pours out his heart and faith to set them straight, addressing so many of the same questions and problems we still face today, such as…
– Who has led you to believe you have to follow rules to be right with God?
– Why do you think you have to try to be perfect for God?
– How do we stay free in Christ?
If you've ever struggled with these questions or felt trapped by rules or religion, this study will provide a path to discover your freedom in Christ.
You will be able to register and pay online. If you do not choose to pay online we will contact you to make other arrangements for the purchase of your material for the class.