Lent marks the solemn season of 40 days leading up to Easter. During Lent we join with believers down throughout the ages in intentionally focusing on repentance and our deep need for Jesus and his resurrecting power. As part of our collective Rule of Life, as a church, we will be centering our attention on the spiritual practice of SIMPLICITY. 
Simplicity
creating space to celebrate contentedness, gratitude, and generosity.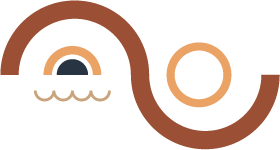 celebrating contentedness
You may have heard the phrase, "giving something up for Lent". There's a timeless tradition of making a sacrifice during Lent to recalibrate our hearts and acknowledging our deep need for Jesus. However, another aspect of this practice is celebrating contentedness. By "giving something up" we recognize that our joy and fulfillment doesn't come from food or alcohol or social media or Netflix or acquiring more stuff. Our joy and contentment comes from the Lord.
MAKE A COMMITMENT
As with most things in life, good intentions only take us so far. If we want to experience the richness of devotion some level of commitment and accountability is necessary. Start with prayer. Ask God to reveal to you where you may have been turning to for temporary fulfillment.  Actively choose to go to God to satisfy your soul instead. Once you've prayed and committed it to the Lord…tell someone! We also encourage you to fill out the commitment card as another physical act of promise.

celebrating gratitude + generosity
Look…we get it. Talking about money at church is awkward. However, Jesus talked A LOT about the subject. Probably because he knew how much of a hold it can have over our hearts and lives. Without a doubt, it is usually the number one thing we are tempted to put our trust, hope, and faith in… whether we realize it or not. We say it a lot…but we truly want generosity FOR you, not FROM you. We want you to experience the freedom of living with open hands and hearts ready to receive! Currently, 214 individuals/families are contributing 80% of New Life's budget. We don't tell you that to induce guilt…we promise! We simply want to see all of our church family experience the blessings that come through generosity at New Life. 
AUTOMATE THE IMPORTANT
Think for a moment about how you manage your personal finances. We suspect that you have your rent/mortgage, water bill, car payment, etc set up to be paid automatically. Why? Because having electricity and water are pretty important! The same should be true for participating in God's redemptive mission of the church. 
If you are someone who has a somewhat predictable income, you are able to plan ahead and budget, not only for bills, but for projects, improvements, vacations, etc. If you know what money is coming in, you're able to step out in faith to accomplish more. The same is true for the church. When people automate their generosity, it exponentially helps our leadership be able to plan and dream for how God might use HIS resources at New Life. For that reason, we are trusting and believing that God would stir in the hearts of 100 more New Lifers to begin to automate their generosity and/or begin to give regularly. 
START SOMEWHERE
For many of us, the thought of tithing (giving 10% of our income to the Church) seems completely overwhelming. As with every spiritual discipline, generosity is a muscle that grows with practice. Commit to giving 1% or 2% or simply a set dollar amount per week/month. As we've learned from Jesus, the amount is not what's important. (See Mark 12:41-44). Jesus isn't after your money…he's after your heart. 
If you'd like help setting up online giving or have questions about any of this…we encourage you to stop by Generosity Central on the patio or call the office during the week. CLICK HERE for answers to frequently asked questions.
WHY SHOULD NEW LIFE BE THE BENEFICIARY OF MY GENEROSITY?
Great question. There are many worthy causes and people that you can give your money to. However, New Life is uniquely set up to have the broadest and greatest impact. Not only are we committed to blessing the socks of our local community…the global nature of the Church of the Nazarene means that people all over the world (even in countries where following Jesus is illegal) are blessed by your generosity! 
NEW LIFE PRACTICES WHAT WE PREACH
Because God has richly blessed us, we also LOVE to bless others. In this last fiscal year, we were able to "tithe" to some organizations we believe are making a real kingdom impact in areas New Life doesn't have the opportunity…like CASA (local), Zozu project (Uganda), Light of Life (Middle East) Eyes Wide Open (Haiti) and Eikon (inner city Oakland).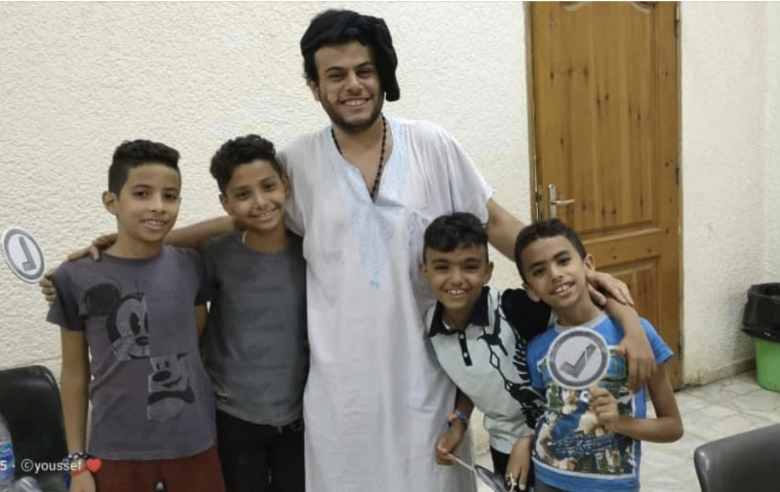 "Thank you for this wonderfully generous donation to CASA SLO and CASA Santa maria! We will put these funds to good use supporting hundreds of local foster children!"
"We are floored with the generosity you've chosen to bless Light of Life with your most recent donation. Words can't express how grateful we are that we'll be able to bless more families in the middle east + get the gospel out even further!"
A BIT OF REAL TALK
The last couple of years have been incredibly difficult for so many organizations…and the church has not been exempt from this…relationally, spiritually, and financially as well. Don't get us wrong, God has been INCREDIBLY faithful in this season. We have seen him move and work in miraculous ways. Jesus himself said, "I will build my church, and even the powers of hell will not conquer it." So therefore, COVID has nothing on the power behind the church. However, it's also important for us to come together to make sure that COVID and all the other hardships of the last couple of years don't have a lasting impact on our ministry on the Central Coast. The time is now to show that these present struggles won't have the final say!
If you are curious to know how and where New Life spends our resources…it is no secret! CLICK HERE to see our latest annual report and breakdown of financial responsibility. Hard copies are also available.