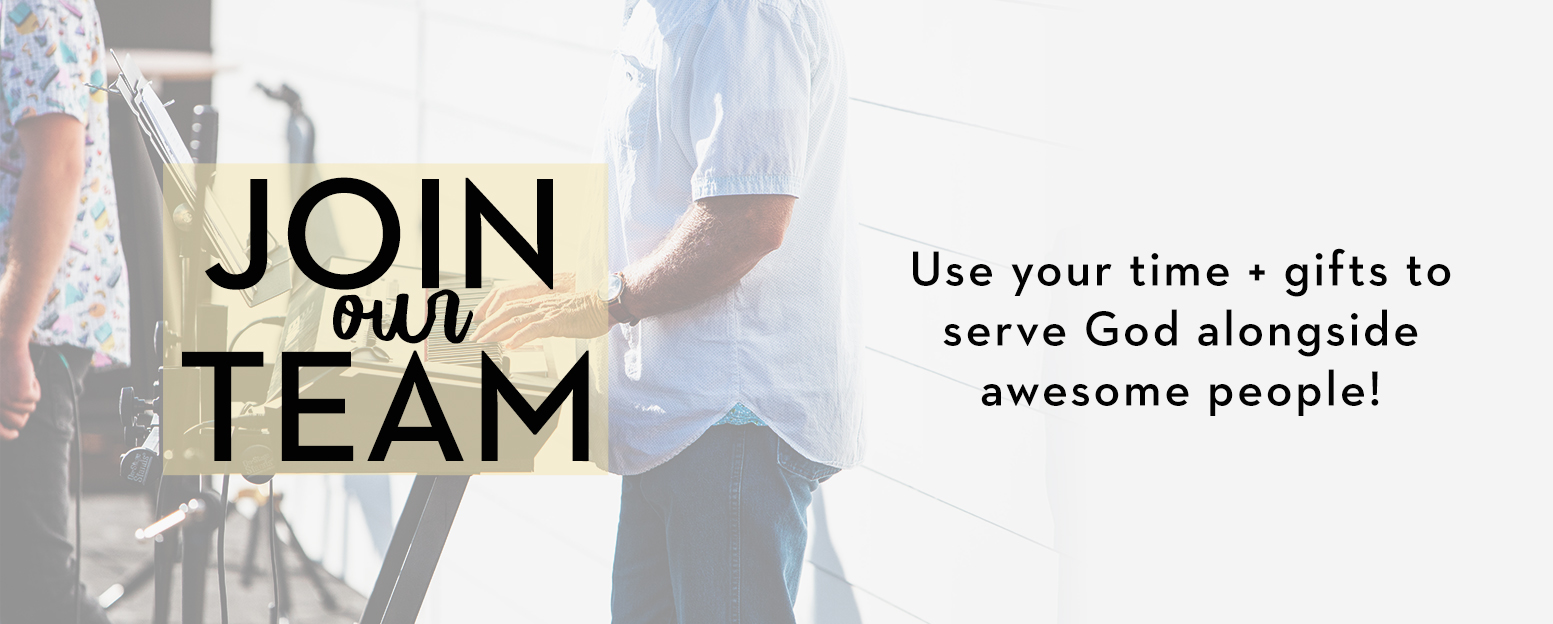 WORSHIP TEAM
• We are specifically looking to add some drummers, bass players, keyboardists, and electric guitarists.
EMAIL NICK
Set-up + Tear down TEAM
• We could use some hands to help move equipment to our outside venue on Sundays and/or stay late to help tear down. We know it's early (6:30am!) but don't worry, we'll have the coffee flowing!
EMAIL NICK
KIDS + Students TEAM
• Serve the next generation and make an impact on the lives of youth!
EMAIL DANA FOR KIDS
.        
EMAIL JARED FOR STUDENTS
Ushers
• Help others feel welcomed and help them find where they want to go…literally and metaphorically. (wink.)
EMAIL JOANNA
Pantry Team
• Serve our community by volunteering in our U-Pick Pantry. We are specifically looking for people who can use their muscles for the Kingdom of God! Help us unload shipments and lift boxes.
EMAIL KARRIE