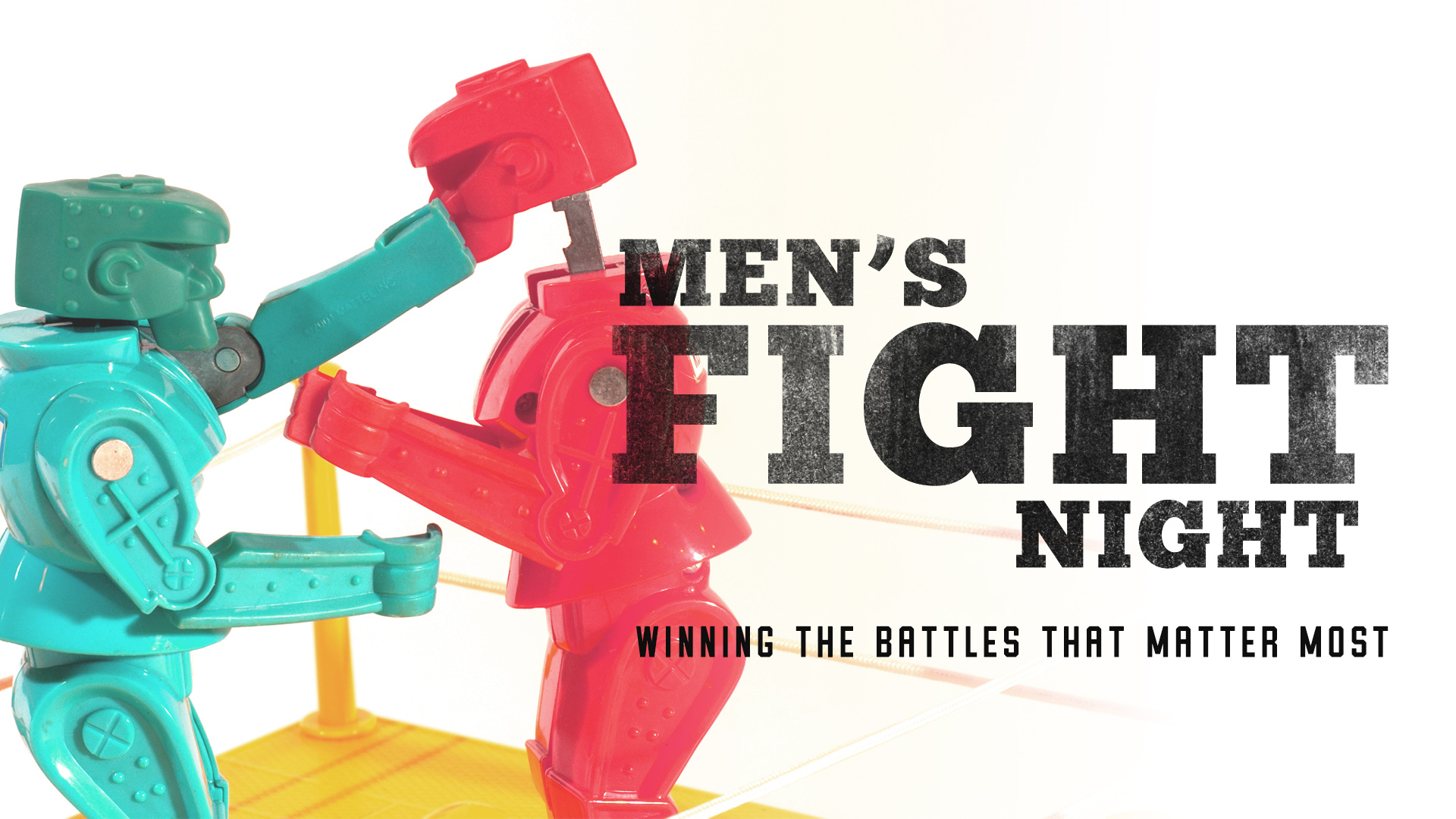 FIGHT NIGHT  |  MEN'S DINNER + CONNECTION
4th THURSDAYS on Even Months | 6:30-8PM • LIFE CENTER
Every day we are surrounded by life's battles. Perhaps we are winning some but losing the important ones. And if we are engaged in the battles that matter most, we need to be equipped for victory and surrounded by brothers to win. Let's get together to share a meal and discuss issues critically important to our families, work, and faith. Pastor David will lead with insights and encouragement in our journey to win the battles that matter.
Next Opportunity:
AUG 23 | 6:30-8pm