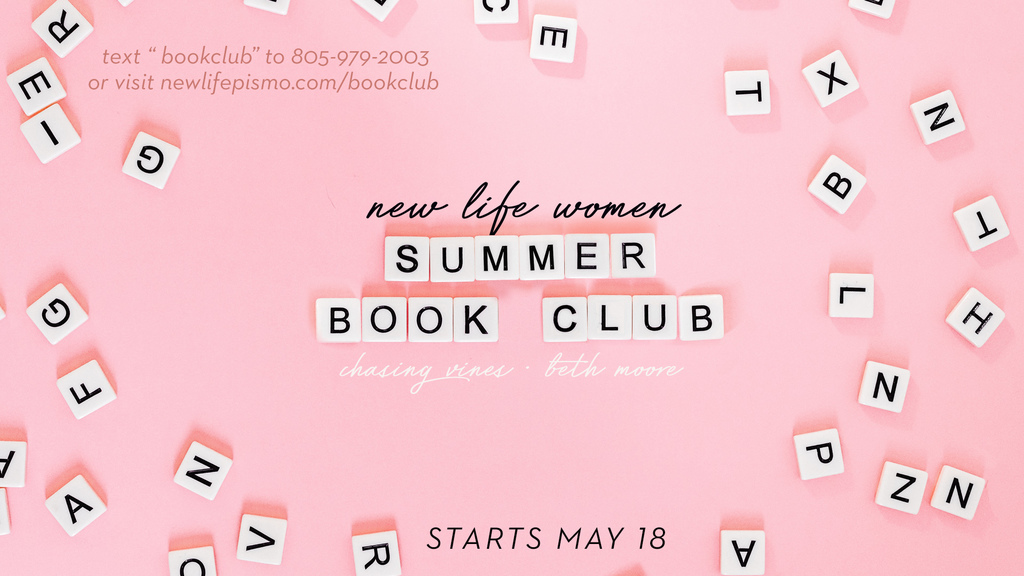 Women's Summer Bookclub
May 18, 2020. All day
Our Women's summer book club will begin May 18th. The book will be Beth Moore's new book Chasing Vines. The videos will be available via email, and on the New Life Women's Facebook page. The Facebook page will have a post on Monday of Beth's video and announce the reading homework for the week and then a post on Friday of Beth's book club video, going a little deeper.
The great thing about this is it brings the women from all our ministries together because we are reading the same book (or if your like me listening to audio book while I exercise or clean my house). While working with everyone's personal time frame. You can watch the videos when you want, and read (or listen to the audio book) when its convenient for you. The other great thing is that we can engage as a community through the Facebook page community but don't have to be set to engage at a specific time each week.
WE HOPE YOU WILL JOIN US!