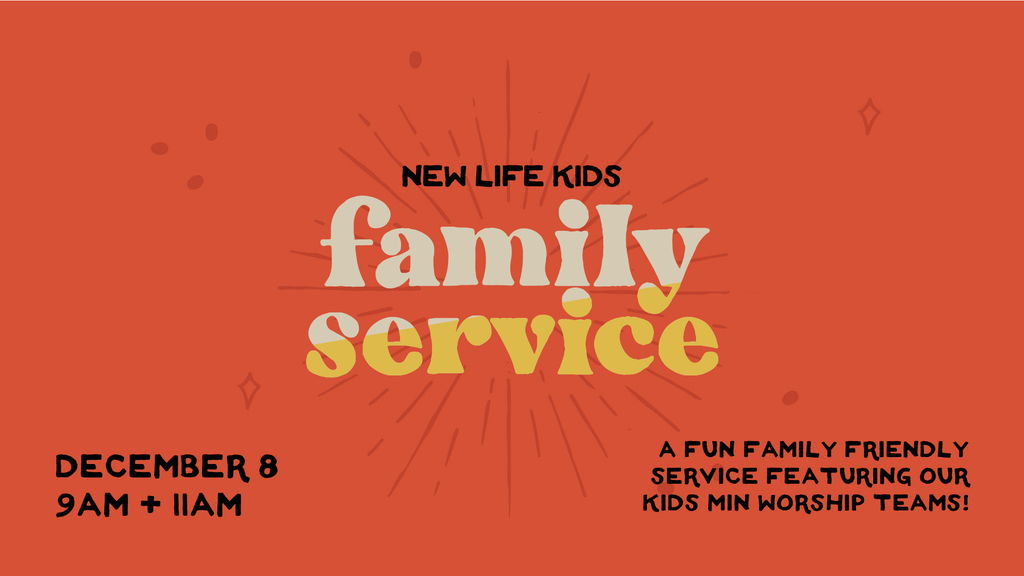 Family Christmas Service
Dec 8, 2019 at 9:00 AM
A special weekend service featuring our Kid's Worship Team and Kid's Choir along with other fun, family-friendly surprises.
PARENTS: If you have a child who is 3-years-old to 6th grade, your child will be participating in the Kid's Choir at either the 9am or 11am service. Check your children in as usual at either the Life Center or Room 16 locations.
2nd through 6th graders (only) will need to be picked up near the patio (or lobby in the event of rain) and then return with you into the service once their worship has ended, as there will be no elementary classes. 3-year-olds to 1st grade will return to their classroom for the remainder of the service.
Lastly, there is a dress rehearsal on 12/5 from 5pm-6pm in the Worship Center and we are asking that children wear a colored shirt like bright jewels, (mustard yellow, deep turquoise, kelly green, burnt orange, and eggplant purple).