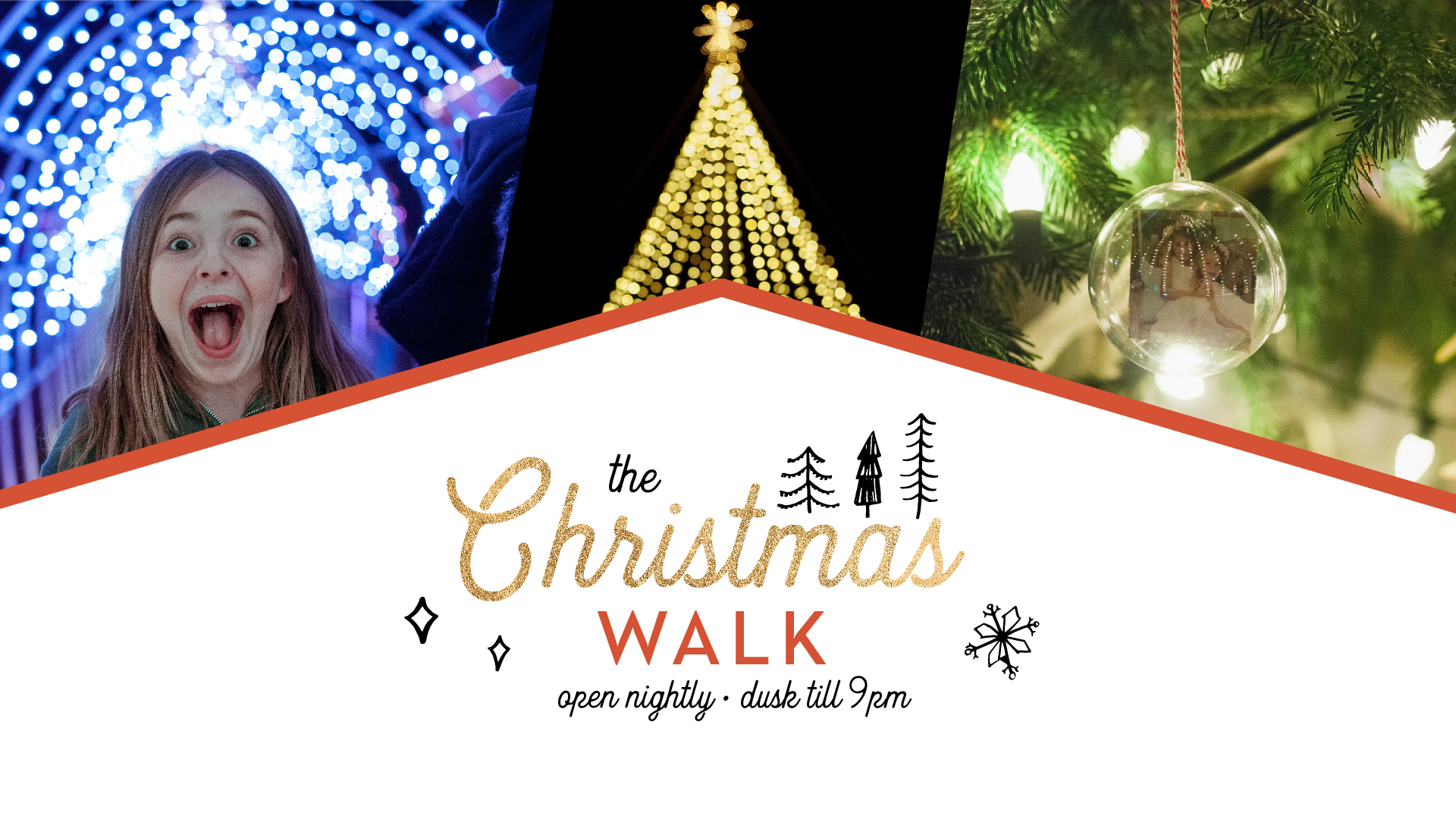 During the Christmas season, our campus will be transformed into a "winter" wonderland with lots of twinkling lights, a 60-foot light tunnel, and a giant live Christmas tree! We invite you to experience the wonder of Christmas through our Christmas Walk, open nightly from dusk till 9pm. We also invite you to reflect on the Hope, Peace, Joy and Love at our prayer stations while you enjoy the tree and lights of Christmas.
OPEN NIGHTLY • DUSK-9pm
Please mind social distancing guidelines if you are sharing the joy and the space with those outside your household.