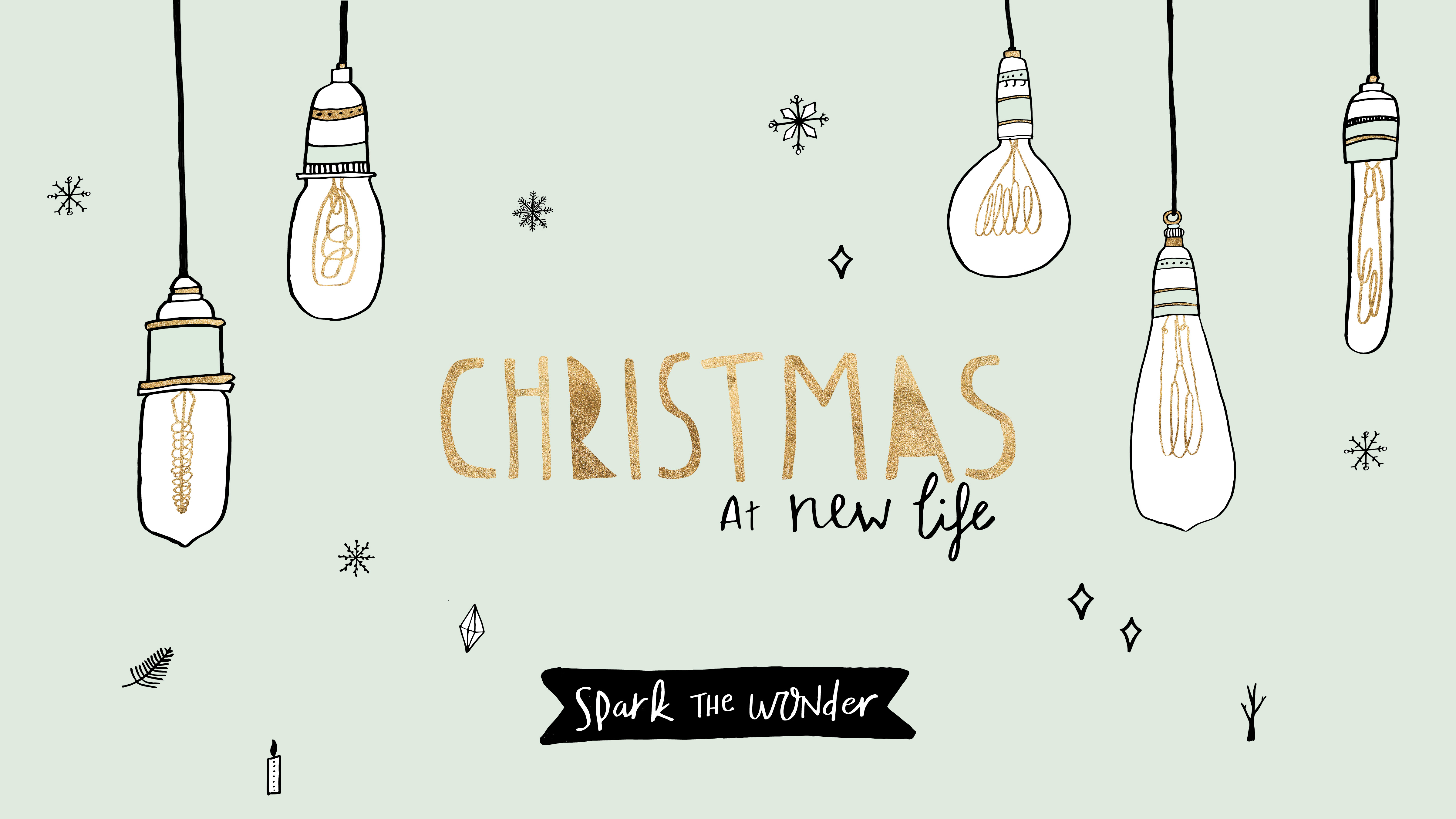 It's the most WONDERful time of the year! We are looking forward to gathering together all throughout the Christmas season to celebrate the birth of Jesus! Below you'll see all the awesome events we have planned!
Special Kids Min Service
Join us at our weekend services for a special performance from our New Life Kids' Worship Team
Saturday December 1  •  6pm  +  Sunday December 2  •  9am + 11am
Christmas Tree Lighting
Kick off the Christmas season with us as we light our giant tree and Christmas Walk for the first time this year! We will have service featuring Christmas music and a quick message to get us in the Christmas spirit. Immediately following the service, we'll all head out to the Christmas Walk for the big reveal! This evening will also feature hot cocoa, treats, photo opportunities, and some special guests. Join us for the service, the tree lighting or BOTH!
THURSDAY, DECEMBER 6
5:30pm Service • 6:30pm Tree Lighting
Women's Christmas Breakfast
Gather with other ladies for a delicious breakfast, worship, and an inspiring guest speaker, Leslie Garman. You can join us for breakfast, the service, or BOTH. You must have a ticket for breakfast, as we will sell out prior to the event...but all are welcome to listen to the speaker in the main auditorium.
Saturday, December 8 | 9am
$5 per breakfast ticket or $40 for a table of 8
tickets go on sale Saturday November 10
Caroling + Chili + Cornbread
Grab the family for an afternoon of holiday fun with caroling in our local care & recovery facilities followed by a Chili dinner and cookies. Bring a plate of cookies to share. Sign up online or in the lobby so we can make sure we cook enough chili!
Saturday, December 15 | 2:30pm
Sign up
Reindeer Games
This Christmas season we'll be decking more than just the halls! all 7th-12th graders are invited to Join us for our 4th annual reindeer games! Nothing says "good tidings to you" quite like some friendly competition and ultimate pandemonium! You're going to want to start stacking your team...err...I mean...inviting your friends now because the Santa Slayers are itching to reclaim their title!
Wednesday, December 12 | 6-8:30pm
registration coming soon