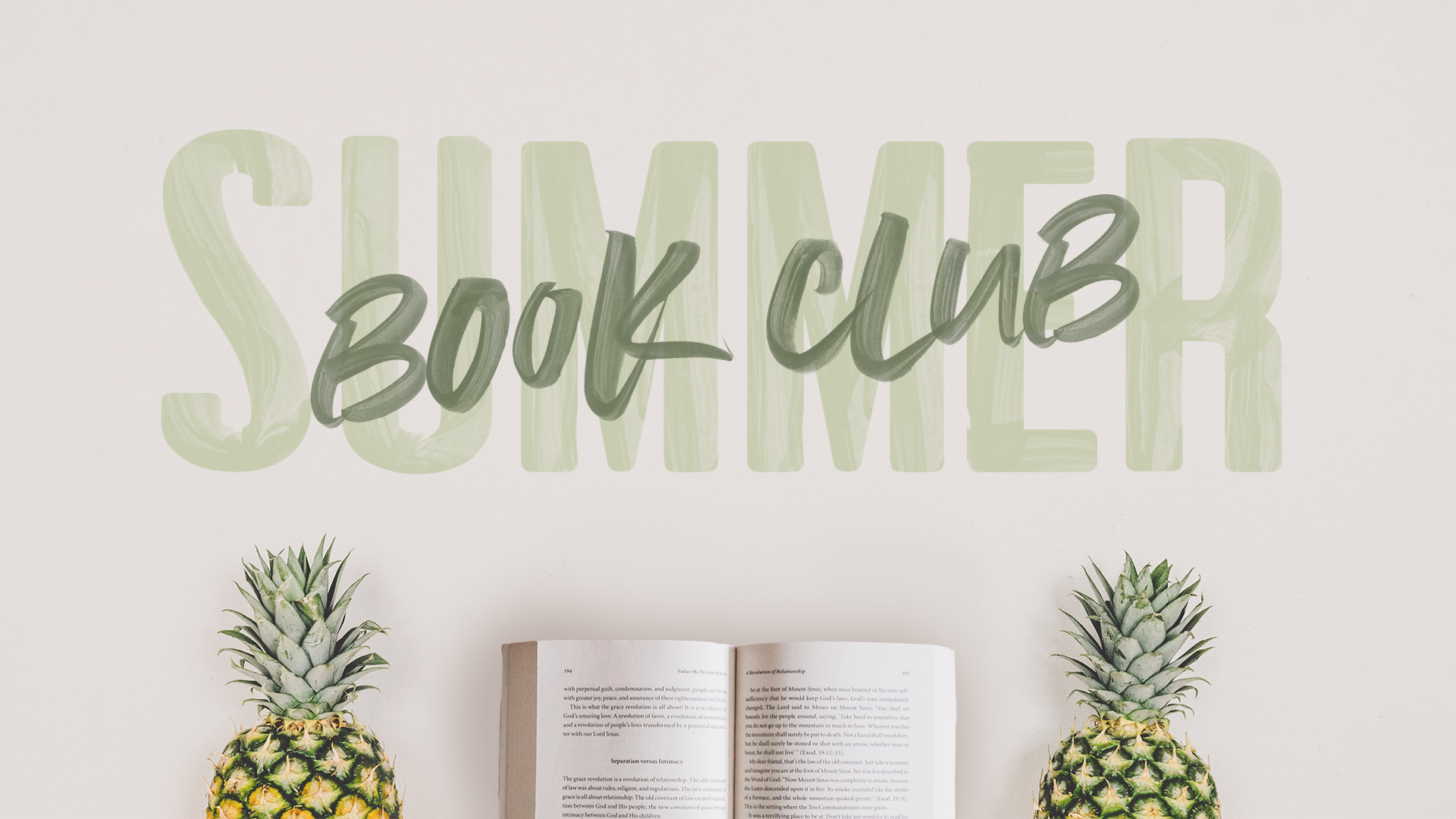 Hey EVERYONE!
I don't know about you…but summer has always meant enjoying the sunshine and the company of a good book! We've curated a short list of books we thing will enrich your faith and draw you closer to Jesus! We invite anyone who wants to challenge themselves and grow as a disciple of Jesus, to go through one of these books together…and if you've never taken the step to connect to our New Life community, now is a great time!
This summer we've decided to select a a few different books that fall under the umbrellas of New Life's 3 pillars: Loved by Jesus, Shaped By Jesus, Do What Jesus Did. We encourage you to find a few friends or your Life Group, or ask someone on the patio to join you in reading one (or all) of these books together this summer. We'd love it if throughout the summer, our local coffee shops were full of New Lifers meeting up to discuss what God is teaching them through these books!
In addition to reading with a few friends, we also invite you to join the conversation on Facebook. We've created a group within our New Life page where you can start talking and asking questions. This is also a great place to share some prayer requests and get to know other New Lifers!

loved by jesus
Tattoos on the Heart: the power of boundless compassion •  by Gregory Boyle
As a pastor working in a neighborhood with the highest concentration of murderous gang activity in Los Angeles, Gregory Boyle created an organization to provide jobs, job training, and encouragement so that young people could work together and learn the mutual respect that comes from collaboration. Tattoos on the Heart is a breathtaking series of parables distilled from his twenty years in the barrio. Arranged by theme and filled with sparkling humor and glowing generosity, these essays offer a stirring look at how full our lives could be if we could find the joy in loving others and in being loved unconditionally.
*trigger warning: this book contains stories from gang members who have some colorful language.
HONORABLE MENTION: If you've already read this one or it doesn't appeal to you: ENCOUNTERING OUR WILD GOD • BY KIM MEEDER

shaped by jesus
Live no lies: recognize + resist the three enemies that sabotage your peace • by John Mark Comer
We are at war. Not with a foreign government or domestic terrorists or a creepy new artificial intelligence hell-bent on taking over the world. No, it's a war we feel deep inside our own chests: we are at war with lies.The problem isn't so much that we tell lies but that we live them. We let them into our bodies, and they sabotage our peace. All around us in the culture and deep within our own body memories are lies: deceptive ideas that wreak havoc on our emotional health and spiritual well-being, and deceptive ideas about who God is, who we are, and what the good life truly is.
The choice is not whether to fight or not fight, but whether we win or surrender.

do what Jesus did
A Billion Hours of Good: Changing the world 14 minutes at a time • by Chris Field
A billion hours is equivalent to 114,000 years. That's how much good we're going to do together. Just 14 minutes at a time.
You don't need more money, or time, or even another election cycle to bring transformational change to your community. What you need is to believe that daily microdoses of good over years and years can create a great return. Stop waiting for the big change moment and seize the good that you can do today.